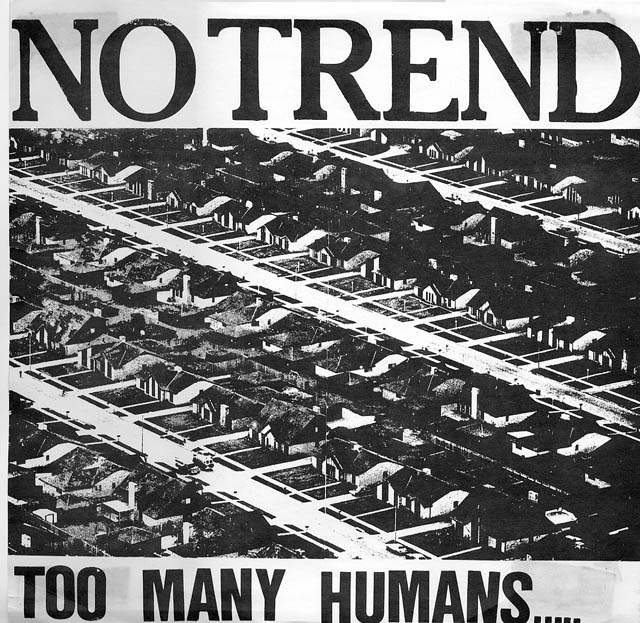 No Trend have destroyed America.
it's already happened. did you miss it?
you did. you missed the entire thing.
on the real shortlist of The Greatest Punk Rock Bands Of All Time, you will find a few surprises. first of all, the sex pistols are not on it at all and neither are the clash. even though they were famous. are you still with me? keep breathing.
one of the bands you will find on it, however, are No Trend, who singlehandedly declined the western civilization and received all the fanfare of a fart in private. it does not get better than this. this is what punk is
all about
. this is the absolute apex of the genre. why the FUCK haven't you heard of No Trend yet? listen to the sound of ronald reagan's bones rolling over.
s/t 7'' + too many humans + heart of darkness